After login into the data1.io Web Client you can select one of the available public showcases by clicking the Enter button: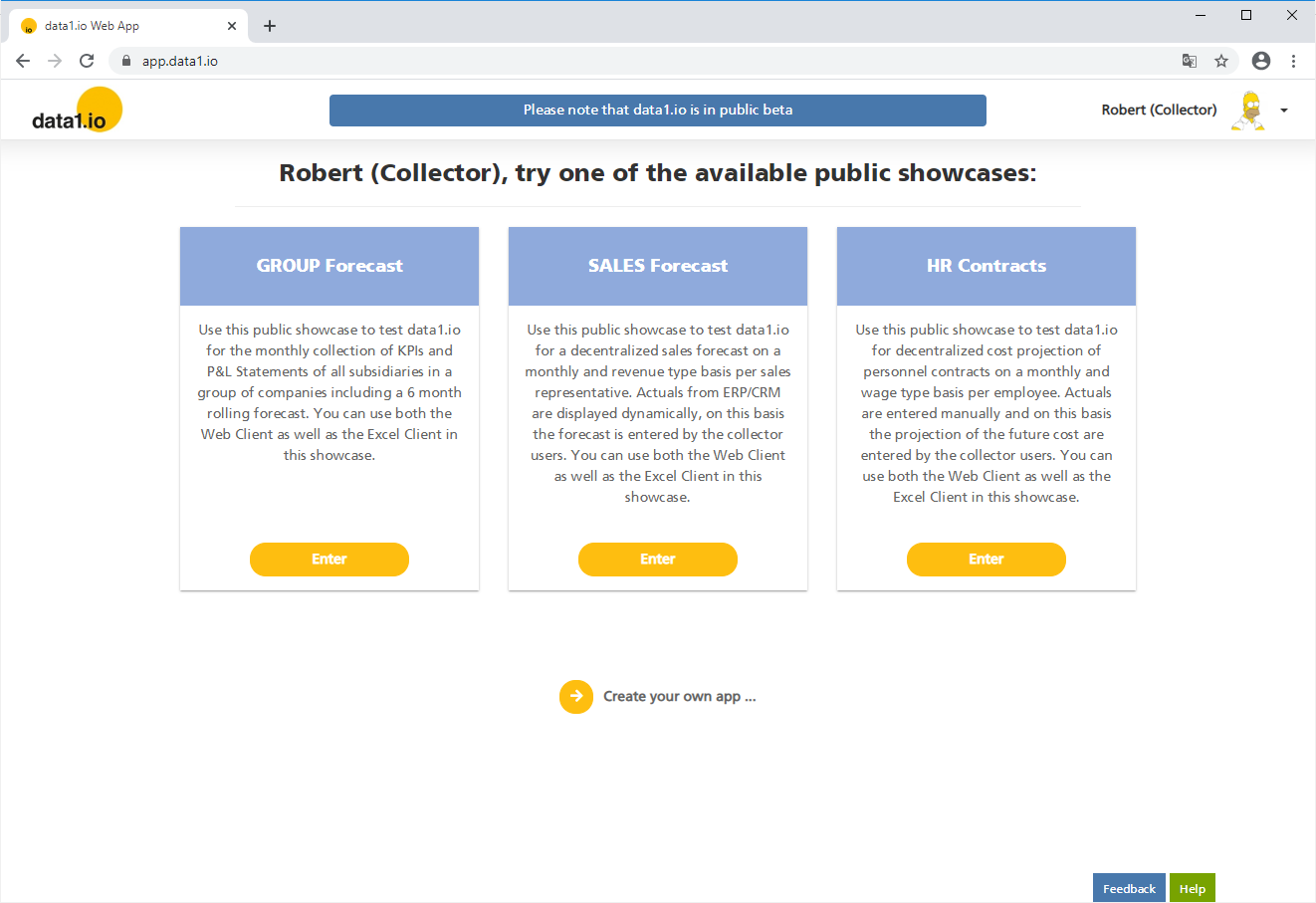 Navigating in the Dimension Tree
With data1.io Excel spreadsheets get a third dimension! Additionally to rows and columns the sheet can be "switched" through the elements of the dimension tree in order to read (aggregated) data from and write to selected elements.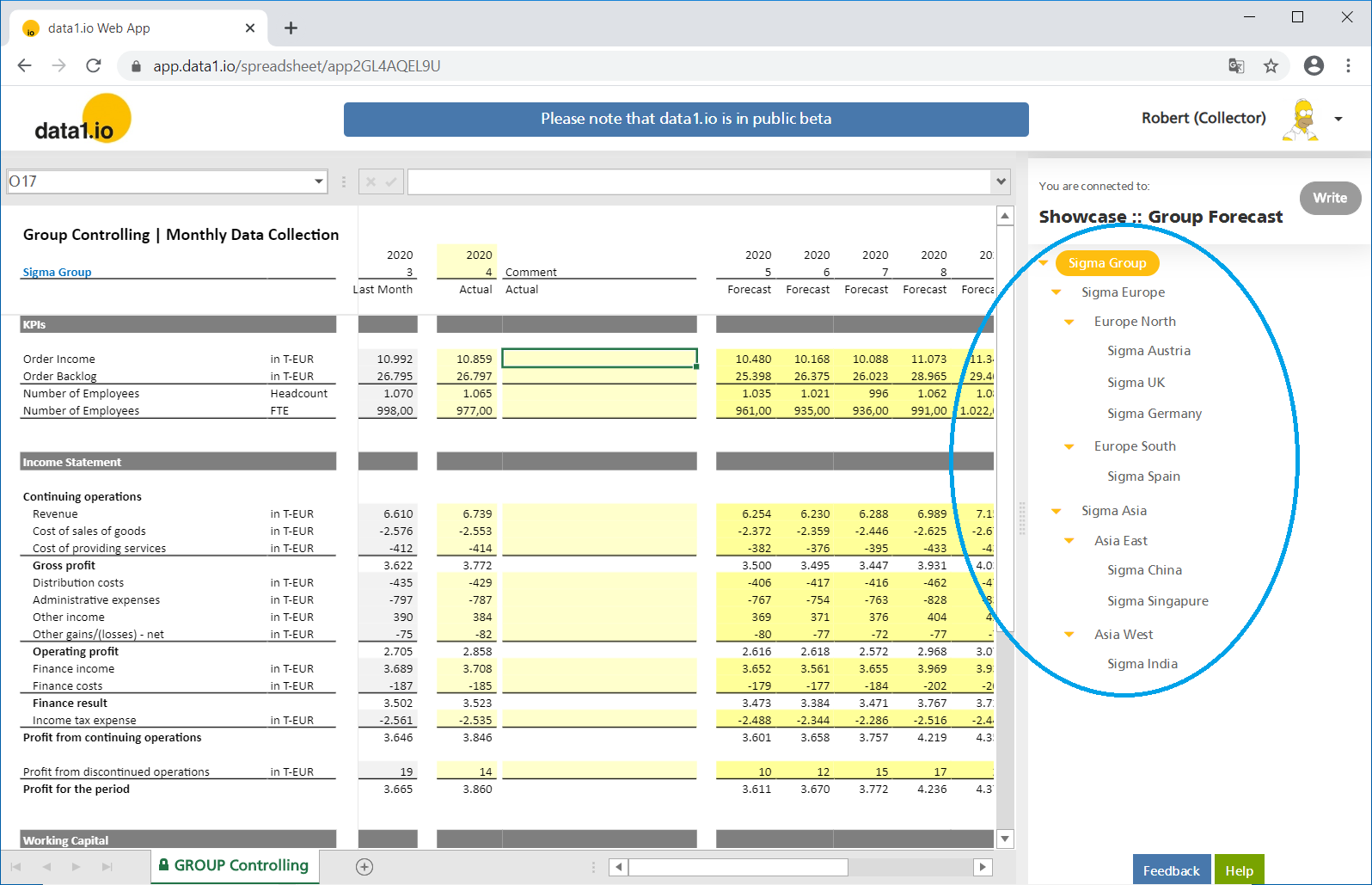 READ Process
Double-click any element in the dimension tree to see the READ process in action. Please note that for bottom-elements also the comments (= text) are shown whereas for top-elements real-time aggregation is applied.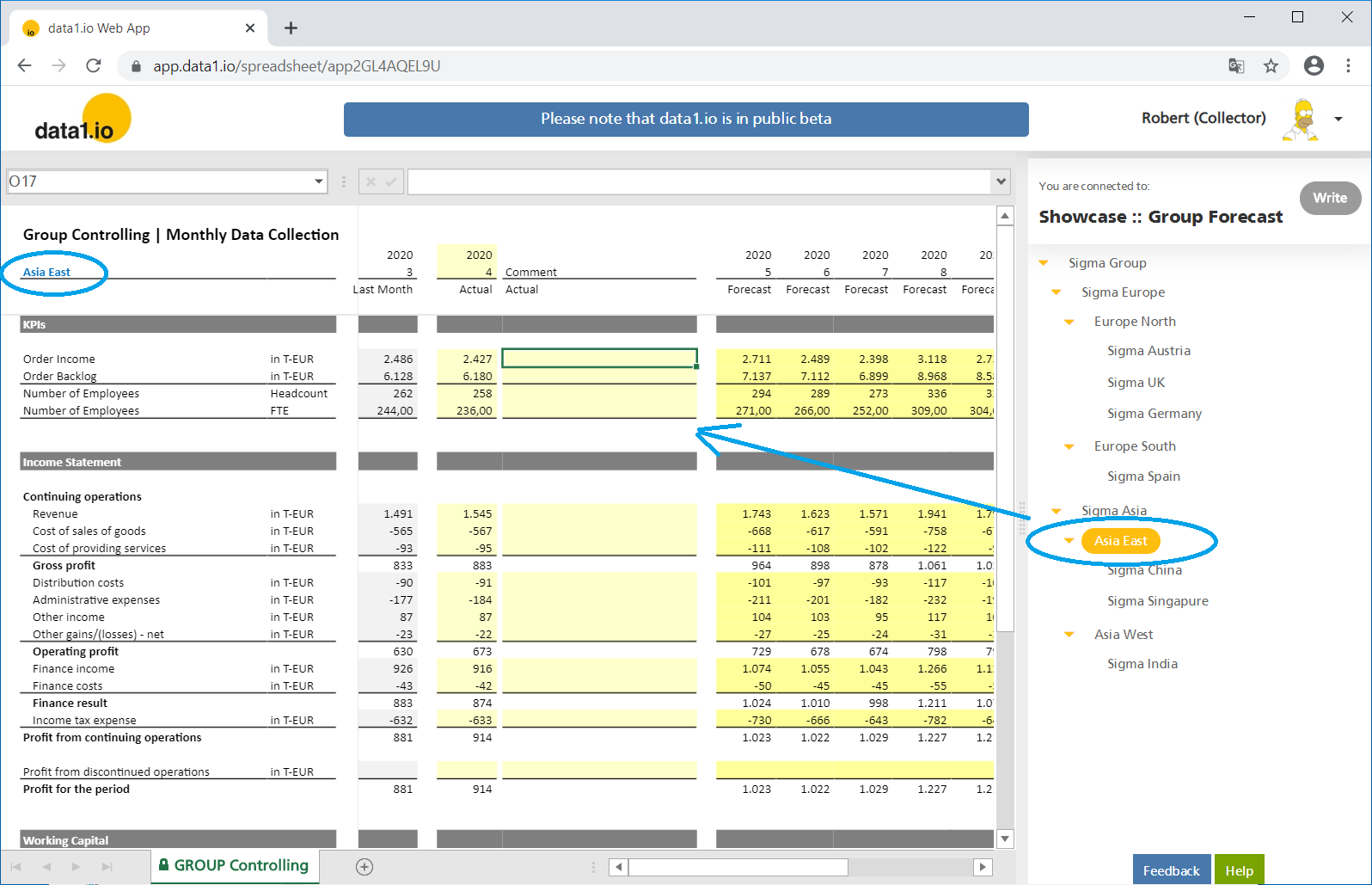 WRITE Process
Writeback is available on bottom-elements in the dimension tree. Double-click a bottom-element, edit the data in the yellow cells of the Excel template and press the Write Button in order to save your data.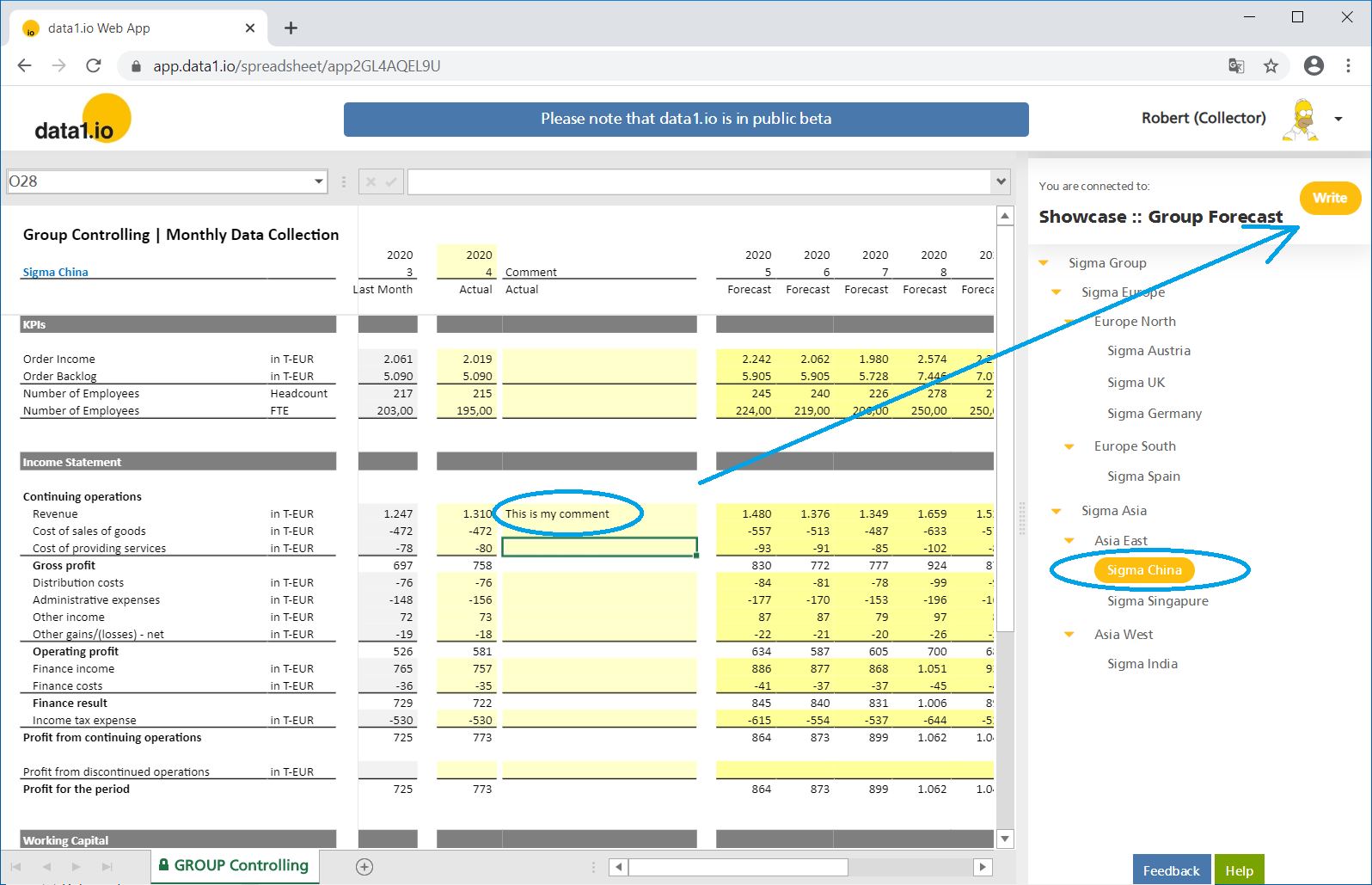 Switching to a top-element of the dimension tree shows that the newly entered data are of course part of the real-time aggregations.